FAFSA Updates
You can apply for your FAFSA for financial aid EARLY beginning October 1 using your 2016 tax information!
For tutorials on how to complete the FAFSA click here.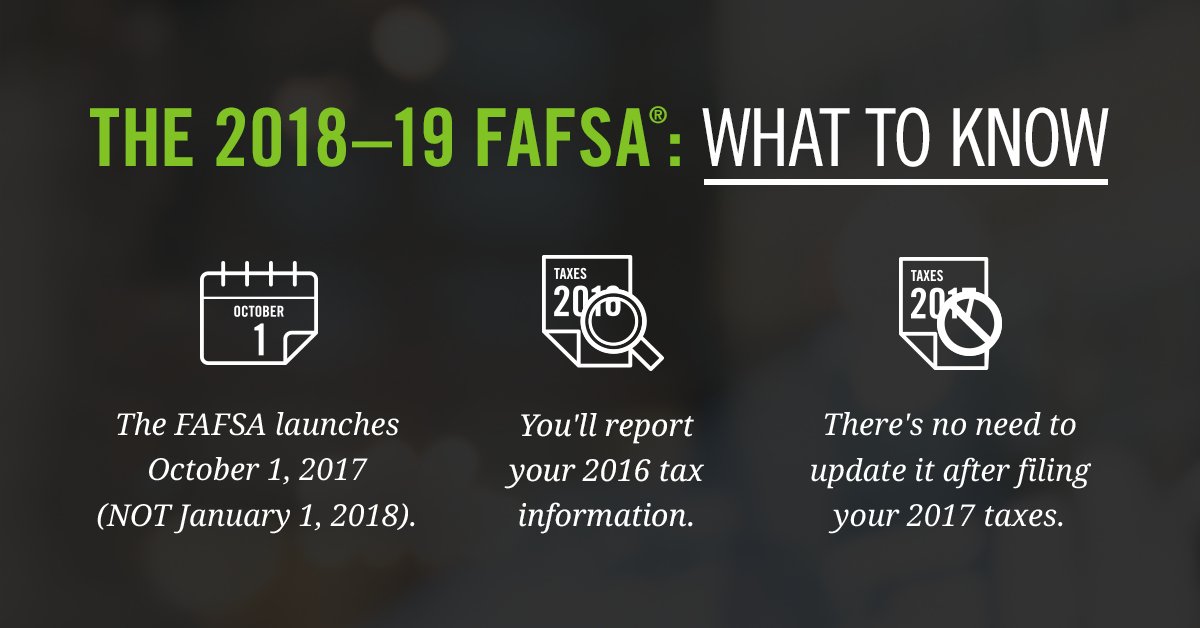 Applying for the FAFSA early will put you in the FAFSA Priority Deadline category.
Meeting the priority deadline entitles you to 'priority treatment', which means that you will be considered for all aid (including grants, institutional, and work-study) that is available. All students who meet the priority deadline will be grouped together and awarded financial aid based on eligibility and available funds. All required documents must be complete and submitted. Students who do not meet the March 24 priority deadline may only be considered for a PELL Grant and student loans.
USE INTERNET EXPLORER OR FIREFOX TO ACCEPT YOUR AWARDS. GOOGLE CHROME WILL LOOK LIKE YOU HAVE ACCEPTED THE AWARDS, BUT IT DOES NOT PROCESS.